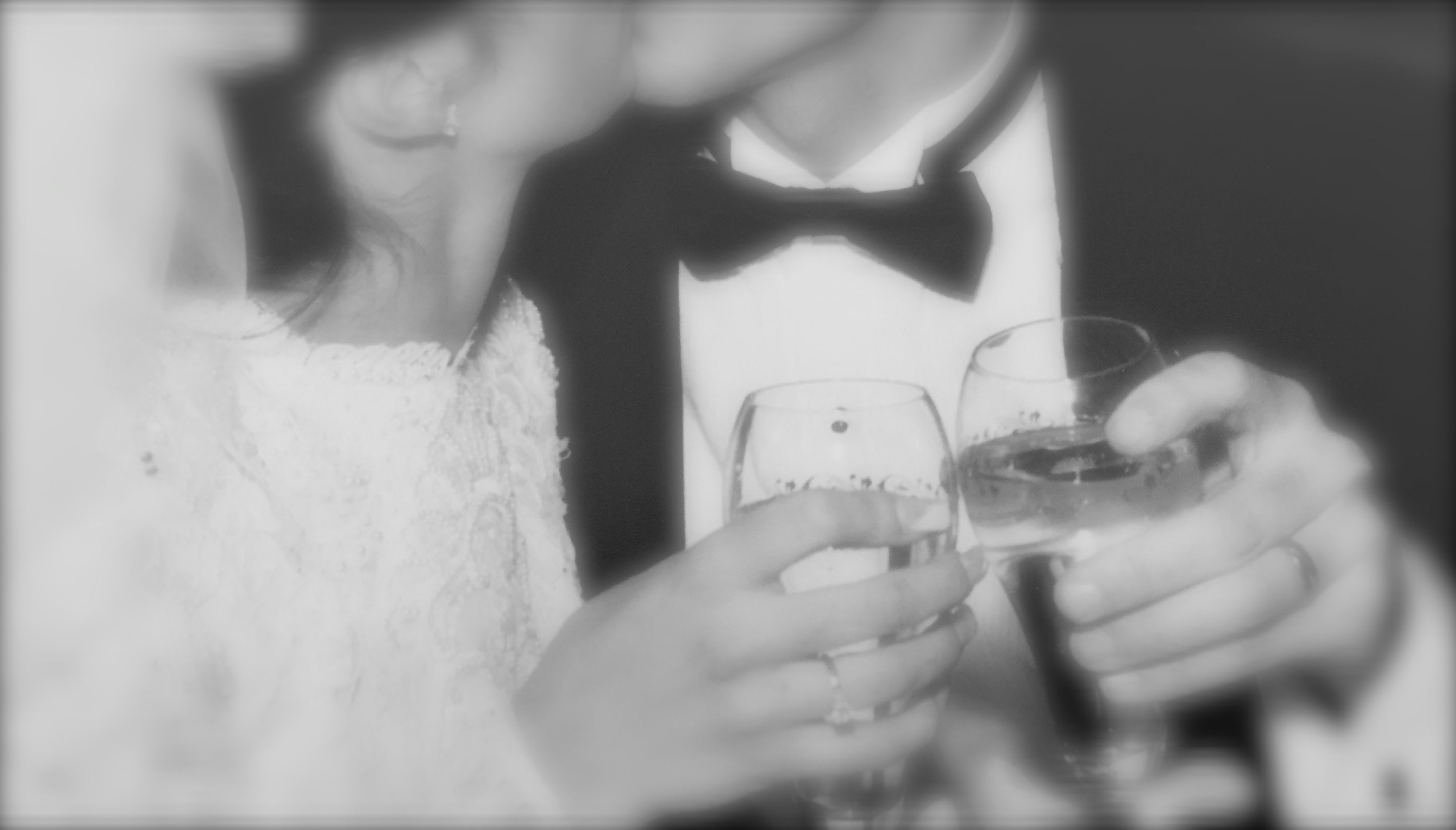 I'm always amazed by the happenstance of life.  Last weekend, as my son and I deposited clothes into one of the charity bins at a local supermarket, I was reminded of a story I thought you'd like.
Chris and I were married on December 11; we honeymooned in the Caribbean for two weeks, arriving home just in time to celebrate Christmas.  After the holidays, with our new holiday booty in tow, we realized we needed to better integrate our collective treasures.  TRANSLATION?  He needed to get rid of his disco era sansabelt pants and I needed to purge my closet of the gaucho collection I'd accumulated since the late 70's.
We were ruthless.
Several large bags later we packed up and set out to make our charity drop; I pulled the donations from our truck while Chris stuffed the bags into the bin.  As we tossed the last bag into the nautilus shaped receptacle, Chris noticed his wedding ring was missing.  Knowing the ring could have been lost anywhere; we retraced our steps.  Apartment?  Car?  Laundromat?  No, no, no.  Charity bin?  Oh, please no!  I was stuffed into the metal container somewhere between my chest and midriff before we reconsidered our search and recovery strategy.  Dejected, Chris extracted me from the bin; we tossed in a handful of business cards with "lost ring" written on the back, and sulked off to breakfast.
So what happened next?
We received a phone call from a man indicating he'd found our ring and what a story he had to tell!  Jim was a delivery-man of sorts who'd stopped on the roadside for a potty break.  Midst wee-pee, he saw something sparkling in the dirt.   When he stooped to further investigate, he realized the golden twinkle was our beloved wedding ring, set against a smattering of business cards marked with the words "lost ring".  Apparently, when the owner of the bin removed the contents, Chris' ring and a jumble of cards spilled out onto the street.
Laughingly, Jim put a card and the ring in his pocket and continued on his journey.  When he arrived home, he called my office and left a message indicating he'd found our ring.  Chris returned his call and they laughed over the circumstances, which led to the discovery of our lost treasure.  A week later Jim returned the ring; to show our gratitude, we sent a check for $50 with a note of sincere thanks.  A few weeks later, Chris received a voided check with a note with from Jim as follows:
"There is no need to give me anything for doing something you would have done yourself.  Take the money and celebrate your good fortune with your wife when you take her out to dinner.  If you ever get up this way, stop in for a beer.  The series of events, which brought about my finding your ring, are quite bizarre and humorous. 
See ya, Jim and Judi"
Chris wore that ring for over 20 years.  It must have slipped off his finger before he died, because it's nowhere to be found — and trust me, I've looked!  This story is another reminder that out of loss can come joy.  Think about how happy I'll be when I find the ring.
Maybe I should call Jim, offer him a beer and see where his bladder takes us?
Have a super week,
Comments
comments